The Story of Castle Importing is the Story of Quality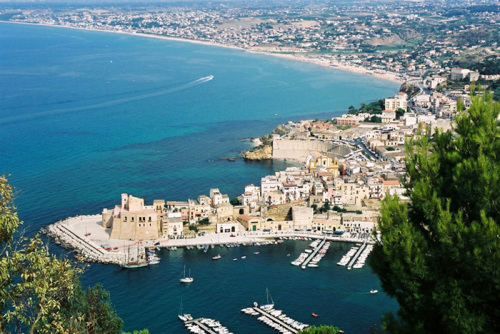 Our family has been in the cheese industry for over a half a century. Our company's name is derived from Dad's hometown of Castellammare del Golfo in northwest Sicily. The name means, "Castle by the Sea".
The town is set at the foot of a high rugged mountain, rich in vegetation, sloping gently to the sea where the Castle stands prominently on a little peninsula between two magnificent beaches of soft sand.
Our business started by processing all of the standard sizes of hard Italian cheeses and then expanded into other products that included Custom Blending, Private Label programs as well as a line of high quality Mediterranean olive oil products. And while our capacity has grown, we never compromise quality.
Just as we regularly return to Castellammare for business, family and friends, we at Castle Importing, want our customers to feel like family where they can come for superb quality products and only the best in customer service.
Castle Importing Facility
Cheese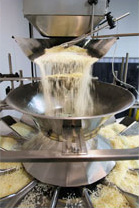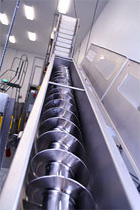 Castle Brand offers you the greatest value in grated and shredded cheese products in the market today. Not only do we carry and process all standard types and sizes of hard Italian cheeses, but we also excel at custom blending. Custom Blends are developed both in-house and per customer specifications.
We use state-of-the-art processing machinery in most of our operation. However, where flavor and quality are concerned, we handle our cheese the old way. Our hydration system is mechanical, but still natural. It takes longer, but you can taste the difference. Sometimes, the old ways are still the best.
At Castle Importing, our products are produced fresh and packaged to order. We carry no inventory of pre-packaged stock which could shorten shelf-life for our clients.
Olive Oil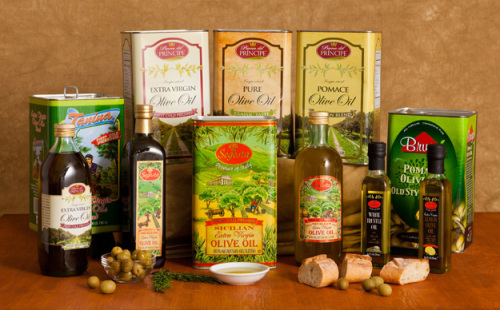 It is said that, "To know Italy, you have to know Sicily". Our Sicilian Olive Oils are among the worlds most fragrant and appetizing. You will find them to be dense, full of flavor and robust.
The Nocellara, Biancolilla and Cerasuola olives are hand picked direct from the tree (never off the ground) and cold pressed within 24 hours after harvest to insure that we capture the richest, noblest and most aromatic part of the olive oil. Then it is either packed or stored in our stainless steel chromium storage tanks to preserve the oils aroma, taste and properties until the day of bottling. We recreate the Italian culinary delights the old world way.
Our mission is to meet the high demands of our customers with the best quality, competitive pricing and impeccable service and guaranteeing fast delivery. When you buy from us, you're buying from the Producer, not an importer, distributor or broker.
Back to top