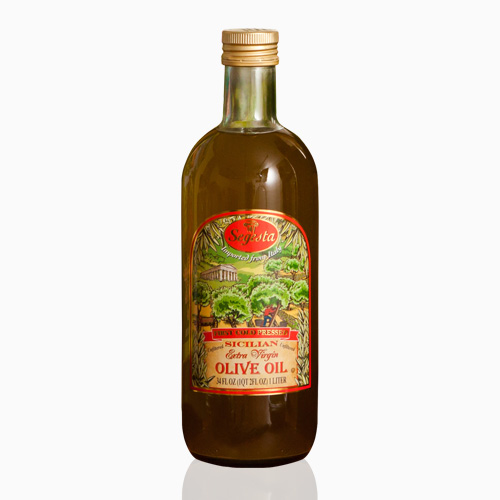 Segesta Sicilian Extra Virgin Olive Oil - 34 fl oz
This unfiltered Extra Virgin Olive Oil with its delicate, but intense taste is produced mostly from Nocellara del Belice olives with small amounts of cerasuola and biancolilla olives. This oil is cloudy with sediment at the bottom of the bottle. Unfiltered olive oil keeps intact all natural flavors present in the olive fruit with an acidity of less than 0.5.
Store in a cool location and away from direct sunlight to preserve the flavor and hold its long shelf life.