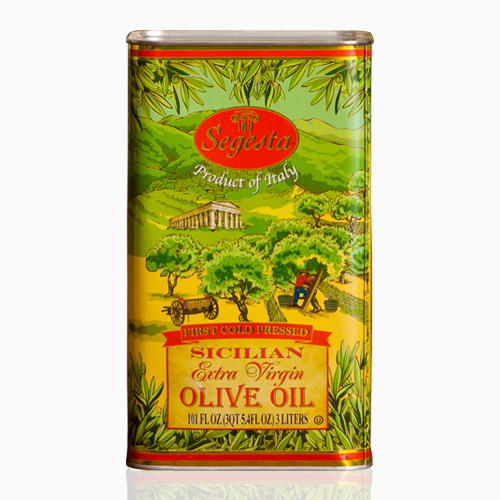 Segesta Sicilian Extra Virgin Olive Oil - 101 fl oz
This prestigious Extra Virgin Olive Oil is produced from specially selected Nocellara del Belice olives. It has an acidity of less than 0.2.
The process by which olives become oil has remained unchanged throughout the ages and carries with it the rich tradition of centuries of olive oil production.